We fund farmer-driven projects that improve farms and fish habitat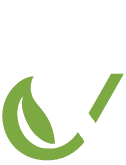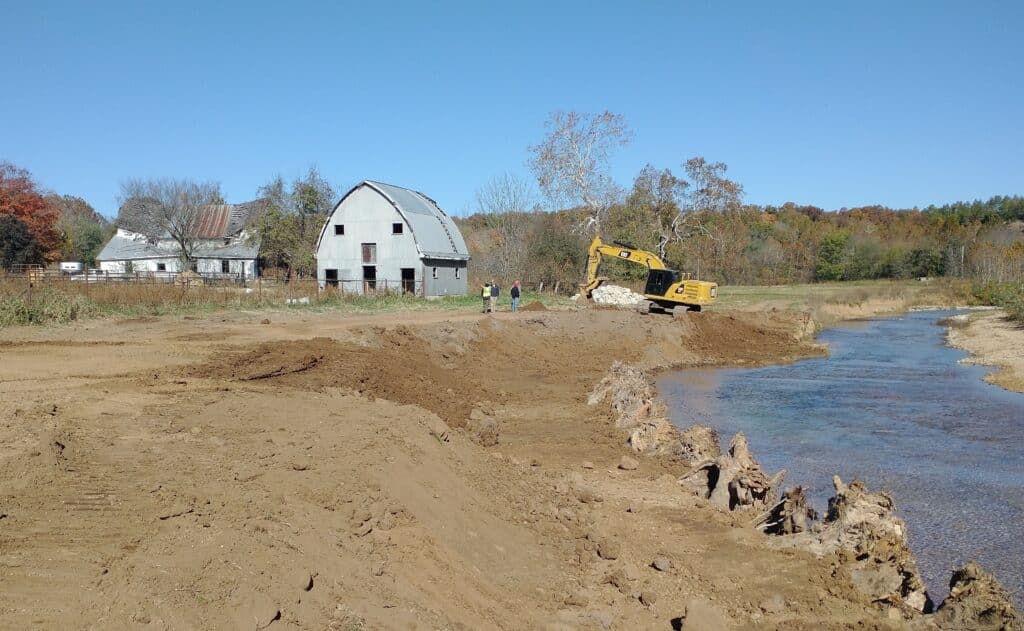 My Land Was Washing Away
Jim Cottrell raises cattle, corn and soybeans on 1250 acres southwest of St. Louis. In October 2022, on a farm his folks bought on Huzzah Creek in 1927, excavators broke ground on a big project.
"For years, it made me sick to see what was happening on that creek," said Jim. "Stream banks were eroding. We lost a lot of ground, and there wasn't much use fishing any more. My land was washing away."
A mutual friend urged Cottrell to call Rob Pulliam (Missouri Department of Conservation). Jim had worked with Pulliam before, and trusted him. "He needed engineering," said Pulliam, "so I brought in Steve Herrington (The Nature Conservancy) and Abigail Lambert (Ozark Land Trust). We came up with funding and a project that's a win for everyone."
On this sunny October afternoon, excavators on the site are cutting back banks to make room for tree root balls, logs, stone and burrito-like soil lifts designed to hold their own when water rises. After the banks are reshaped, native grasses and forbs will be planted and later harvested.
Said Lambert, "Rob and the Shoal Creek Woodlands for Wildlife farmer-led committee primed the pump by listening, showing what can be done, and bringing in partners like Fishers & Farmers to fit pieces together across the watershed."
The watershed was named one of 10 Waters To Watch by the National Fish Habitat Partnership in 2022.
Funding For Stream/Farm Projects
Fishers & Farmers Partnership awards National Fish Habitat Partnership funding to locally-led projects in upper Mississippi River Basin watersheds each year. Funded projects improve farms and fish habitat; address a root cause of watershed problems; support landowner engagement, communications, monitoring, science, or construction; and align with our Strategic Plan. Non-government, county, state or federal agriculture and natural resources organizations may apply. One-to-one cost share is required. Applications are available in the last quarter of the year, due in February. Decisions are made in March.
If you have a project in mind, we encourage you to reach out to a Fishers & Farmers Partnership steering committee member or our coordinator Heidi Keuler for an informal conversation. We want local teams to meet their goals, and we can advise about project design, resources, and our selection criteria.
Year Funded:
2023
2022
2021
2020
2019
2018
2017
2016
2015
2014
2013
2012
2011
Other Filters:
Coordination & communication
Dam removal
Managed grazing
Monitoring & data
Nutrient retention
Outreach & demonstrations
Peer-to-peer learning & mentoring
Perennial cover & buffers
Soil health & cover crops
Stream & wetland restoration
Water retention & sediment control