We fund farmer-driven projects that improve farms and fish habitat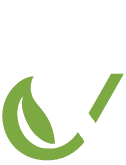 Conservation Project Failures Generate a New, Science-Based Approach
The Monroe County Land Conservation Department started experiencing an increase in conservation project failures as storm events caused significant flood damage to streambanks, stream crossings, and dam structures throughout this southern Wisconsin county.  
 "These frequent flooding events are impacting the effectiveness of conservation practices currently being used in streambank restoration projects," said Monroe County Land Conservation Director, Bob Micheel. "Our conservation failures are jeopardizing soil health and water quality by increasing soil erosion and sediment delivery to the County's 200+ miles of trout streams." 
 With funding from Fishers & Farmers, Monroe County LCD was able to install two monitoring stations in the Little La Crosse River watershed AND restore 3,195 linear feet of deteriorating streambank. The Monroe County Climate Change Task Force then leveraged funding from other grant programs  to build a robust flood monitoring system network throughout southern Monroe County. Over the course of this project, 27 flood monitoring stations were purchased and installed in the Little La Crosse, Upper Kickapoo and Coon Creek watersheds. This was an opportunity to build technical capacity and strong regional partnerships. 
 "We knew we had to develop a county wide, systematic approach to conservation," said Bob. "Funding from Fishers & Farmers helped us kick start this effort and led to leveraged funding from other grant programs to complete the monitoring system." 
Funding For Stream/Farm Projects
Fishers & Farmers Partnership awards National Fish Habitat Partnership funding to locally-led projects in upper Mississippi River Basin watersheds each year. Funded projects improve farms and fish habitat; address a root cause of watershed problems; support landowner engagement, communications, monitoring, science, or construction; and align with our Strategic Plan. Non-government, county, state or federal agriculture and natural resources organizations may apply. One-to-one cost share is required. Applications are available in the last quarter of the year, due in February. Decisions are made in March.
If you have a project in mind, we encourage you to reach out to a Fishers & Farmers Partnership steering committee member or our coordinator Heidi Keuler for an informal conversation. We want local teams to meet their goals, and we can advise about project design, resources, and our selection criteria.
Year Funded:
2023
2022
2021
2020
2019
2018
2017
2016
2015
2014
2013
2012
2011
Other Filters:
Coordination & communication
Dam removal
Managed grazing
Monitoring & data
Nutrient retention
Outreach & demonstrations
Peer-to-peer learning & mentoring
Perennial cover & buffers
Soil health & cover crops
Stream & wetland restoration
Water retention & sediment control