We support farmer leadership and collaborative action, so farms and fish thrive together
On the map below, zoom in to see streams near your home.
Is drained by 12 major tributaries and 30,700 miles of streams;
Is inhabited by 30 million people, 80% of whom live in urban areas;
Is the only U.S. river system designated as both a nationally significant navigation system and a nationally significant ecosystem;
Supports more than 11 million recreational trips annually — more than most national parks, including Yellowstone;
Has a landscape that is more than 60% cropland and pasture.
Each year Fishers & Farmers Partnership awards funds to local, farmer-driven projects in the Upper Mississippi River Basin. Professionally facilitated workshops and other neighbor-to-neighbor programs bring soil health and watershed groups together to hear real-life success stories, share experiences, ask important questions, build skills, reflect and strategize as local teams. To help rural communities reach their own goals, we offer science-based agriculture and stream health resources that put a lens on published information and technical services relevant to them.
Shared work, flexible funding, and productive relationships between landowners, agriculture, and conservation organizations is our goal. We connect people and empower landowners to act for themselves, their communities and the greater good. As a self-directed association of non-government groups, tribal organizations, and state and federal agencies we have the freedom to listen, innovate, and act responsively.
Our activities spring from goals in Fishers & Farmers Partnership's Strategic Plan, which is updated every three years.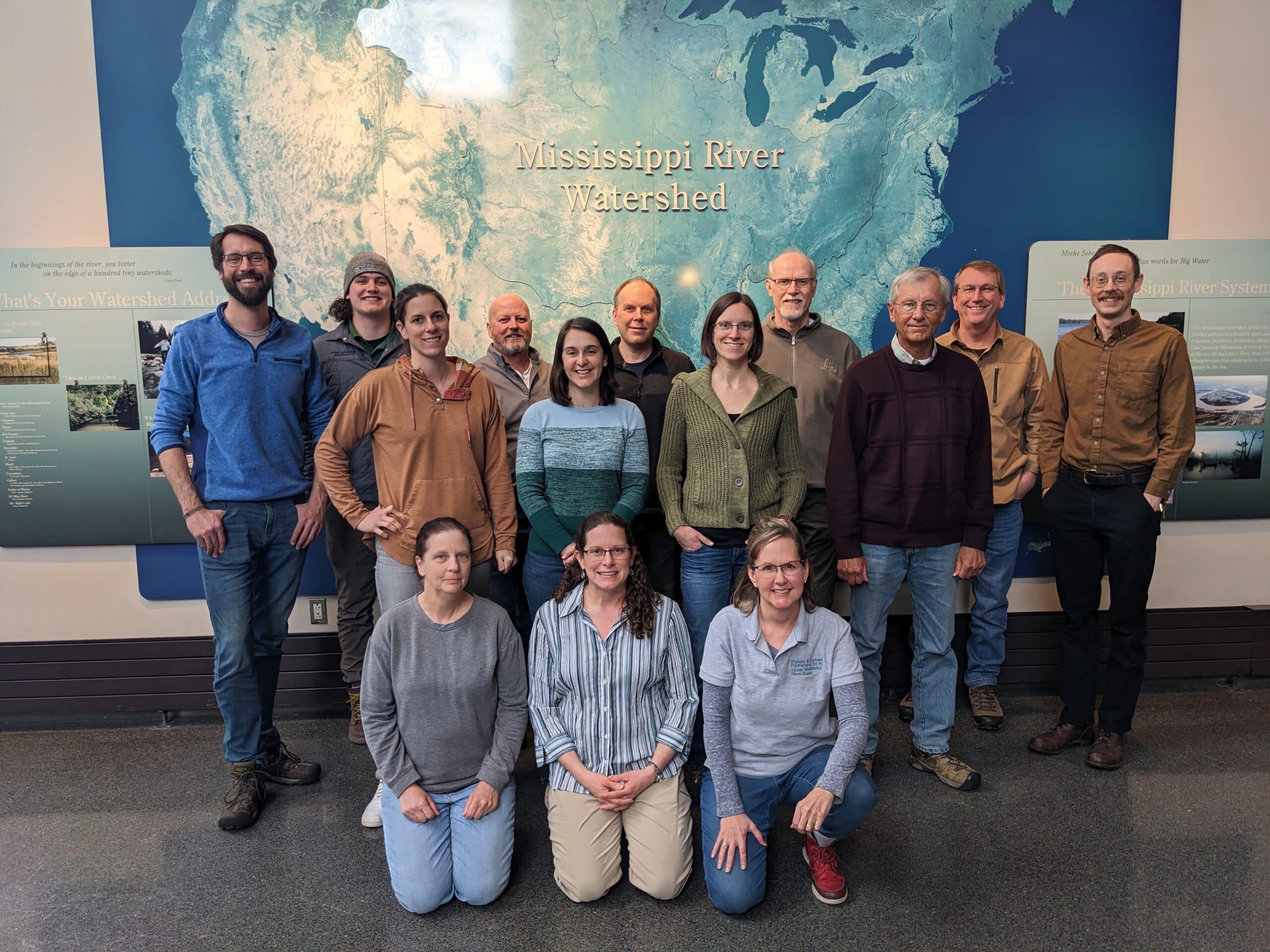 Our steering committee directs and oversees partnership activities and grant funding.
Participation is voluntary.
Kristin Bouska, U.S. Geological Survey, Upper Midwest Environmental Sciences Center
Sherry Fischer, Missouri Department of Conservation
Brandon Iddings, Iowa Soybean Association
Jack Lauer, Minnesota Department of Natural Resources
Ben Lubinski, Illinois Department of Natural Resources
Jared McGovern, National Mississippi River Museum & Aquarium
Matthew Mitro, Wisconsin Department of Natural Resources
Steve Sodeman, Minnesota Corn Growers Association
Terry Spence, Producer/cattleman & founder of Citizens Legal Environmental Action Network
Craig Soupir, Minnesota Department of Natural Resources
Mike Steuck, Iowa Department of Natural Resources
Ryan Toot, U.S. Forest Service – Northeast Region
Karen Wilke, The Nature Conservancy in Iowa
Bradd Sims, Wisconsin Department of Natural Resources
Interested organizations may join upon request, with steering committee approval. If your group shares our vision and will contribute time, expertise, funding or other resources to improve farms and fish habitat, contact Fishers & Farmers Partnership coordinator, Heidi Keuler.